PROFESSIONAL PROPERTY MAINTENANCE SERVICES IN ADELAIDE
PROPERTY MAINTENANCE ADELAIDE
Peary's All Maintenance have been providing commercial building and residential services to a large and diverse Adelaide customer base for over 30 years. Our services covers almost everything relating to property maintenance.
We pride ourselves on quality work, completed in a timely manner. We service all of Adelaide and surrounding suburbs.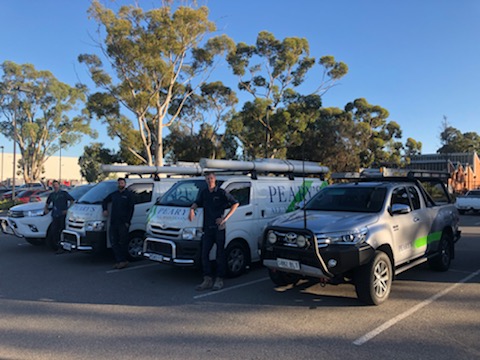 ADELAIDE COMMERCIAL BUILDING MAINTENANCE
We offer a wide range of commercial and building maintenance services. We can repair and maintain your workplace, leaving you free to focus on your business.
Peary's All Maintenance are fully equipped to tackle any job, whether its':
Joinery repairs
Installation and assembly of shelving and cabinets
Plasterboard walls
Constructing partitions and suspended ceilings
Access panels
Interior/exterior painting
Re-partitioning office space
Demolishing walls
Concrete repairs
Line marking car park areas and loading zones
Bollard replacement, manufacture, and installation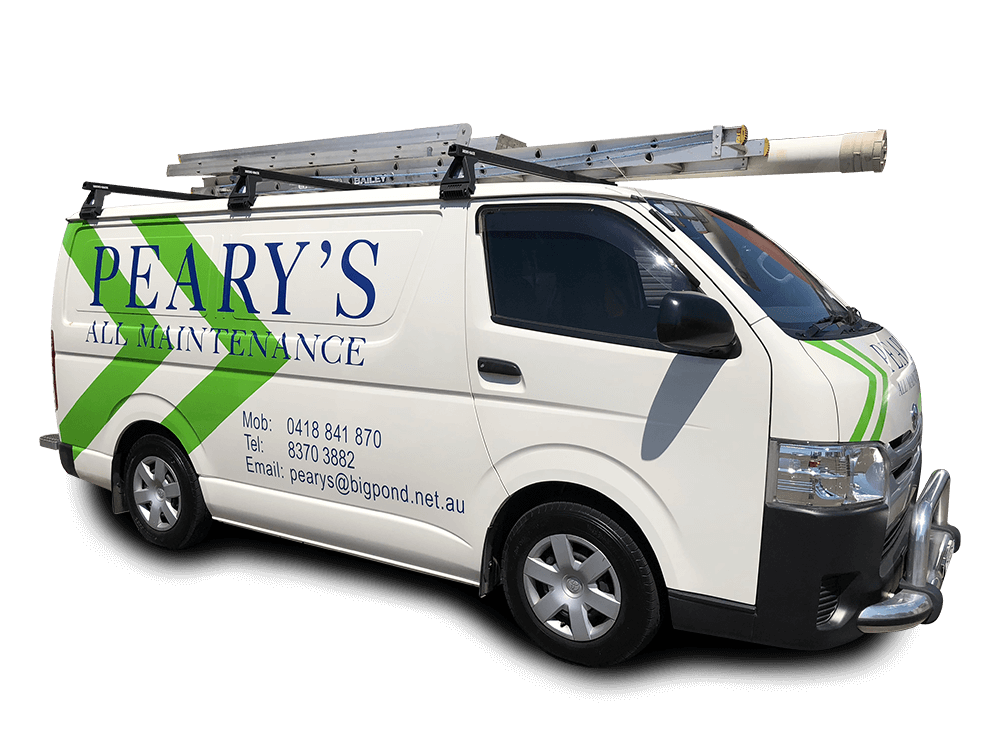 All maintenance and repairs jobs are carried out by qualified professionals. With over 30 years of professional experience, you can feel confident that Peary's All Maintenance will deliver a high level of satisfaction with their quality work.
Peary's All Maintenance are licensed and fully insured.
RESIDENTIAL PROPERTY MAINTENANCE SERVICES
If you're finding it hard to keep on top of all of those chores around your home that seem to consume your entire weekend and all those odd jobs that you just never get to, give Mark a call on 0418 841 870.
We pride ourselves on quality work, completed in a timely manner. We service all of Adelaide and surrounding suburbs.
Our services include but are not limited to:
Joinery Repairs – Doors/Timber Furniture
Locks/Hinges/Door Closers – Repairs & Replacement
Plasterboard Walls/Ceilings – Repairs & Replacement
Suspended Ceilings – Replacement of Panels and Repairs
Painting/Staining – All areas – Doors/Floors/Walls/Outdoor Furniture
Paving – Limited to small areas
Concrete Repairs – Patching
Handrail Repairs – Rust Repairs/Welding
General Maintenance
If you are looking for professional property maintenance or handyman service for your Adelaide home, Peary's All Maintenance are the team for you!

HOME MAINTENANCE
Whether it's a small one-off job or ongoing maintenance of your property, Peary's Home Maintenance can meet your needs.

OFFICE/BUILDING MAINTENANCE
We provide general building maintenance and repair services to meet all of your commercial building maintenance needs.

PRE SALE MAINTENANCE/REPAIRS
You don't need to spend a lot of money, but a few simple jobs can make all the difference on the price you get for your property.